Rooms
Dönsby Bed and Breakfast has four bedrooms. The Green room, the Red room, the Radio room and the Petite room. The Radio room and the Petite room are located on the first floor and share a bathroom. The Green room and the Red room are located on the second floor and share a bathroom.
The guest can use a mini-kitchen which is located on the second floor and which has a small fridge, a micro wave oven, a water boiler and a coffee machine. In the living room on the first floor you can watch TV. In the summer you can use our grill in the garden and spend a relaxing summer evening there.
The Green room has two twin beds. According to wishes it can have a double bed, and two extra beds. No pets are allowed in here.
The room has a splendid view of the lake Kyrksjön. In the old days a whole family lived in the green room. At that time the room had a kitchen stow and other utilities. The parents of the family worked on the farm. The room underwent a make-over year 2012.
The room has place for 2 persons and has double bed, and a extra bed. Pets are allowed in this room.
The red room was built in 1962 as part of the renovation and was the bedroom of the parents of the house until old age forced them to move downstairs. The old red wallpaper on one of the walls has given the room its name. This room was completely renovated in 2018.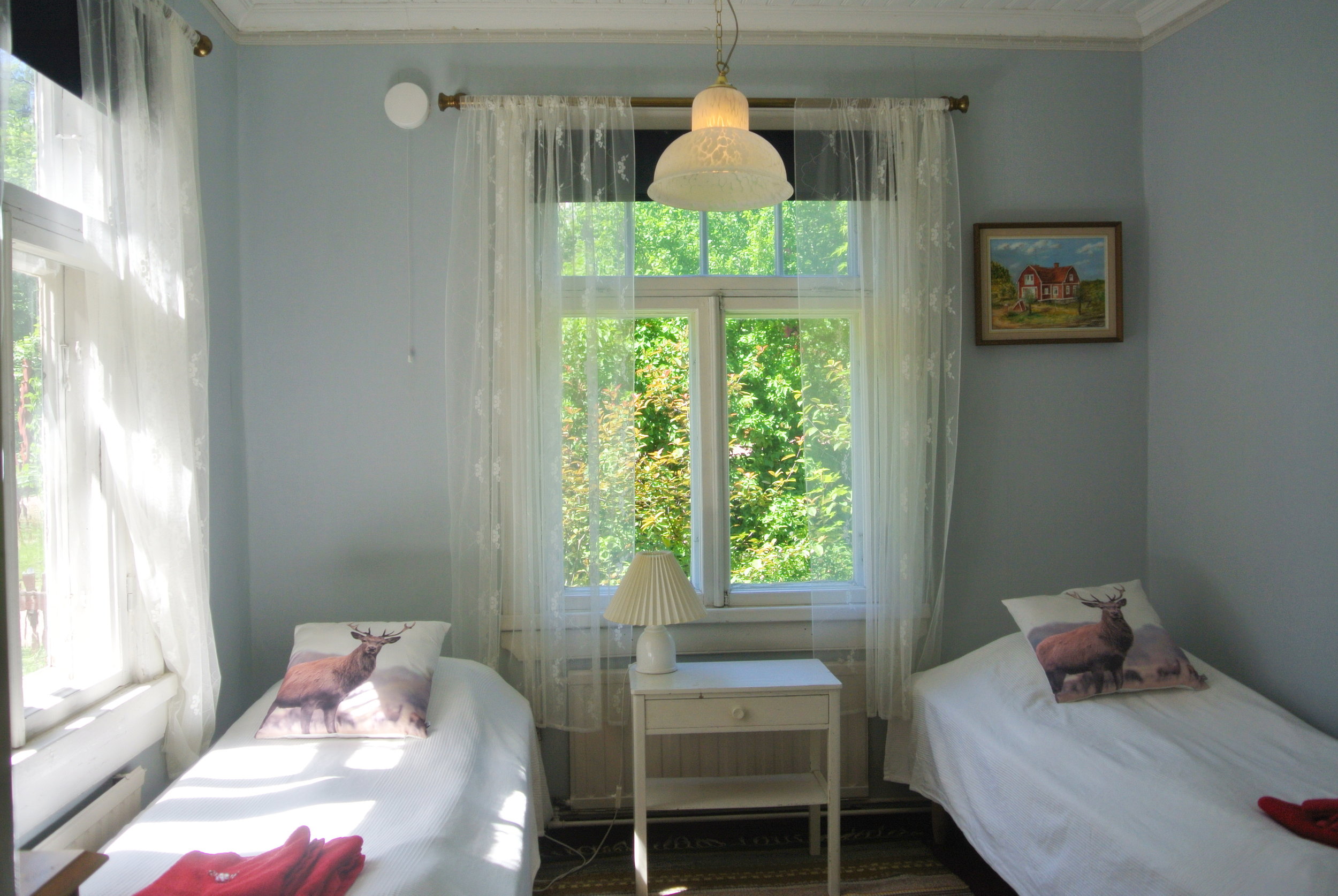 The room is for two persons. The Petite room has had many uses. It has been a bedroom, a guest room and sewing room. It is a very bright room with a view over bushes of common lilac and the village road. This room was renovated in 2016.
Also this room says no, no to pets.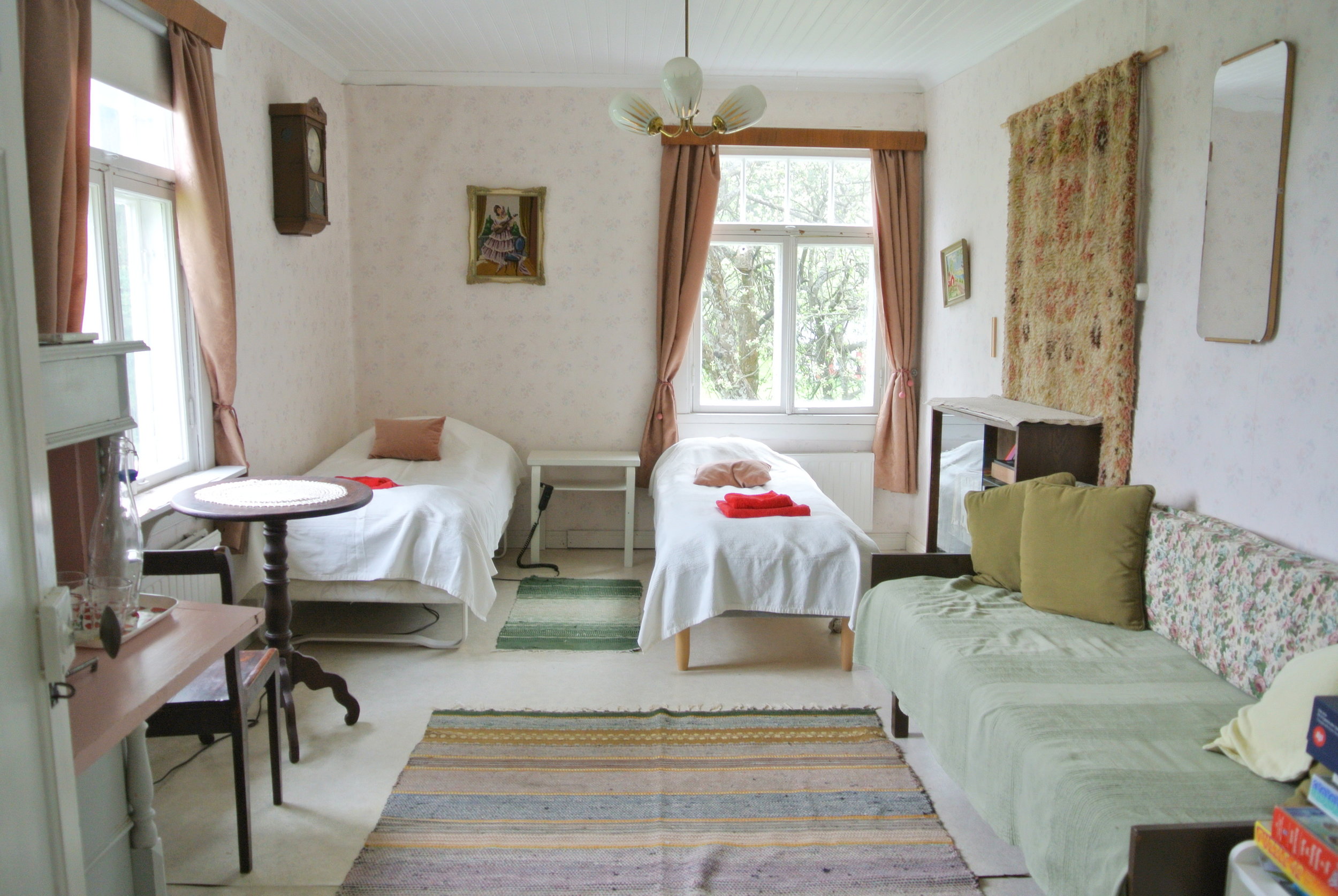 The room has twin beds and an extra bed. The room has a view of a garden full of apple trees. Pets are allowed in the Radio room.
The name "Radio room" may seem strange but it has a logical explanation. When the radio first came to the house it was a great event: think to have the whole world inside a small box! The family gathered in the room to listen to the radio every evening to hear the news and music, thereby the name "the radio room".